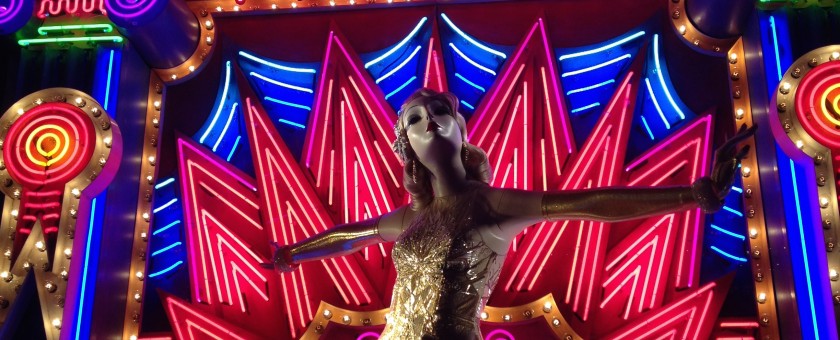 2015 / Jan / 06
Holiday season in the city
The tremendous windows competition
New York, NY
The holiday season has a very different meaning for each of us. The weather is dismal and days are so short. As of November, we try to think positively, knowing that as of December 22nd, days will be getting longer !
To me, this period of the year is synonymous with lights, colors, materials, and animated displays and also makes me think about the giant snowflake appearing, as it does every year, above the intersection of Fifth Avenue and 57th Street. The tremendous windows competition of department stores vs boutiques…challenged by all kinds of creativity. Hanging out, on Manhattan streets, after dinner, on the quiet sidewalks, when usual city craziness gives way to night walkers.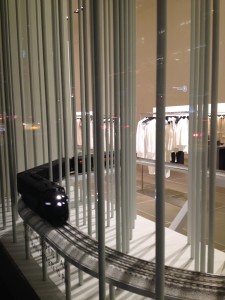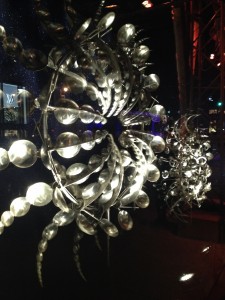 As every year, many themes are explored but although the animated windows have always been my favorites; this time, I have enjoyed the simple train circuit from Calvin Klein on Madison avenue, religiousely black and white, elegant, minimalist and sober, respecting drastically their corporate image which drags you from one window to the other, suggesting the store behind the vertical white bars. I love it! The spectacular and wellknown Bergdorf Goodman's scenographies on lower Fifth Avenue, are inviting you, this year on a Broadway or Las Vegas quick trip in the world of music hall and entertainment. An amazing attraction visible from far away. My passion in animated windows was satisfied by Barney's huge metal articulated shapes. So funy to hear all kind of debates… Are those jellyfishes or flowers? Making it short, all this creativity is going to inspire many times and will definitely make you think throughout the wole 2015 year. Congratulations to all designers who have contributed to the 2014's poetry and see you next year!
back