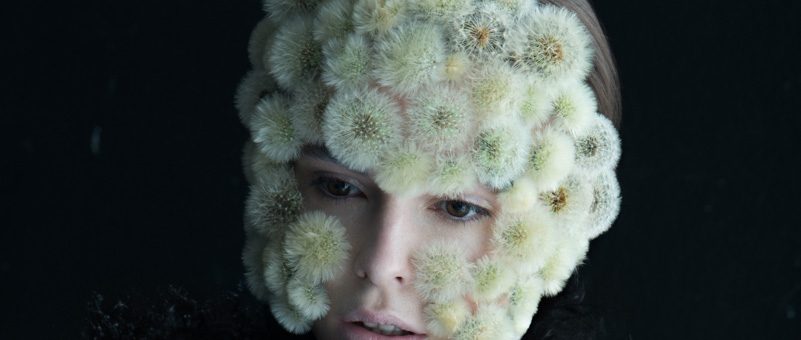 2019 / Jun / 10
Duy Anh Nhan Duc
How Botanical Artist Captures "The Whimsy of a Dandelion". Presenting Nature by means of plant works whose poetry and delicacy are particularly moving in the digital era.
Exhibition, France
For Duy Anh Nhan Duc, the plant world is a true religion.
"My work is my way of expressing and sharing my empathy with Nature and my respect for it,"he confides.
This summer, a flowerbed comprised of 12,000 flowering dandelions was astoundingly arranged in the Château giron Art Centre—a12th century chapel and venue at Brittany's Hope Exhibition.
"It was an invitation to communicate with Nature in a place conducive to communion with Nature,"the artist points out. "It was precisely this communication, this liaison that I wished to share through my work. I wanted Nature to re-assume its sacred character."
The benevolence, protection, and nourishment man is provided by Nature has been a perennial inspiration for Duy Anh Nhan Duc, who seemingly has innumerable ways of expressing himself. Seeds, flowers, branches, bark, leaves, and needles harmonize with such sensitivity, such subtlety, that the image as a whole hits the beholder with astounding force, impressing the beauty and transience of the moments he captures.
Sometimes, the plant element enters his workin the form of hybrid creatures. His collaboration with photographer Isabelle Chapuis, for example, gave birth to two memorable poetic series, Dandelion et Etamine (Dandelion and Stamen). As seen on the resultant photos,
"Plant creations are laid on faces and bodies like delicate veils. There is fleeting osmosis between humanity and nature that reveals the fragility of their bond," he explains.
If the geometrical and organic works are evocative, it's because they reminisce of an aspect of childhood that links us toNature.
"A simple clover will recall our interminable treasure hunts for four-leaved clovers, or the fine winged maple seeds that we threw in the air so that they revolved like miniature helicopter rotors. And obviously dandelions [are] so important to me in my work," Nhan Duc reflects.
Nhan Duc's latest cooperative project with Christie's (with in the frame work of a sale dedicated to Asian Art and Design) gave the artist an opportunity to highlight his favorite flower with the creation of the Dandelion Light candlestick.
back