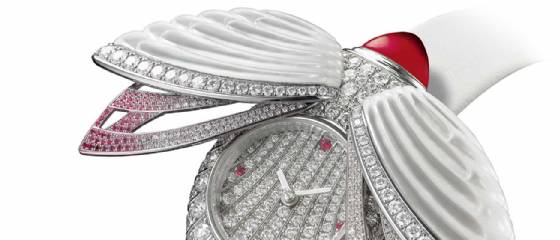 2015 / Apr / 22
Tradeshow Marathon
February and March are two months dedicated to numerous trade shows organized for companies and high-end industries to showcase and demonstrate their latest products and services, as well as study competitors' activities, and examine recent market trends and opportunities. Two months of Fashion and tech fusion !
Basel, Switzerland
NY NOW is dedicated to Home and Lifestyle (a tradeshow dedicated to accessories for the home and lifestyle), Capsule, d&a. Coterie, and Woman cover the fashion évents, and the Tranoi, one of the top Parisian tradeshows, ran for the first time ever in NYC, at the same time as the others. March belongs, as it does every year, to the most important jewelry and watch event of the year, Baselworld, in Switzerland. Beside the Smartwatch or Smartband rush, networking, connecting with interesting professionals from all around the world, discussing or sharing common projects, it is also necessary to see as many tradeshows as possible. We need to be inspired by new trends, to observe and see new graphic compositions and uses of different materials and lighting combinations.
Every year, brands compete on the newest items, the most innovative technologies, the fashion aspect or its designs. In addition to oversized screens and stylish displays, new set-up looks using composite or metallic compositions take the lead, with wooden or japanese paper maintaining respectable positions due essentially to the interaction of light and dark. This is further proof that the smaller brands are successfully competing with the big ones in imagination and creativity.
Every year, after visiting hundreds of booths I get pumped, ready to design and to strategize for all kinds of brands! The next tradeshow coming up is the Maison & Objet — in Miami, and in the U.S. for the first time. The city seems honored to host such an event. We are all eager to know who the the visitors will be, and how the event will be seen in this strategic part of the country, at Latin America's door.
back