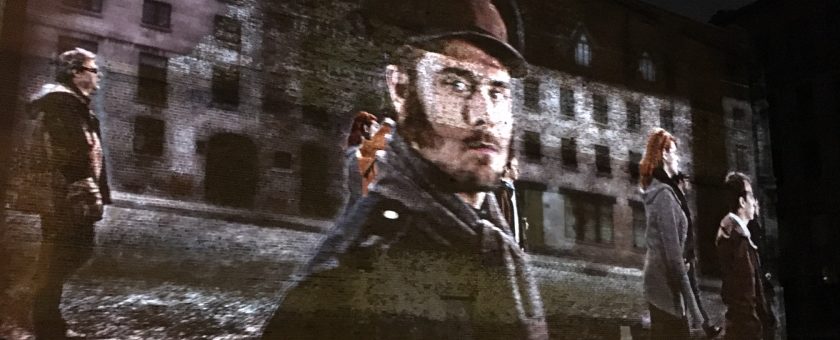 2017 / Jun / 14
Watch up and win!
Montreal walls were customized by a contemporary "digital art show"!
Montreal, Canada
Can Lewis Hamilton carry his qualifying speed into Sunday? Does Ferrari have superior race pace up its sleeve? Can Felipe Massa give Williams their best result of the year? And will McLaren finally break into the top ten? Can Hamilton celebrate the 10th anniversary of its first victory with win number six here? Does Red Bull have any chance of pulling off a surprise? Will McLaren finally open its 2017 points account? What's the best strategy?
Those were the key questions ahead of the Grand Prix race in Canada, and Montreal was on fire for almost four days. Walking around the city, everything was about Brand Identity, Brand Communication, Visual Strategy and High-end marketing actions.
But, out of the Formula 1 crowd, you were able to see Montreal celebrating this huge, international event in a different way. As Downtown Montreal was packed with fans and tifosi from all around, "vieux Montreal" had its own pop up set-ups. Flames in the fountains, classic jazz bands and historic façade illuminations were attracting a more artsy public. Films, videos and artistic light shows were projected on some disused facades. It was stunning. The combination of different urban materials and colorful images was so inspiring. Gigantic pictures running on the irregular brick wall resemble, pretty much, to an immense pixelated poster.
back